Beyond the Call of Duty
Innovation & Commitment






Types of Industries & Projects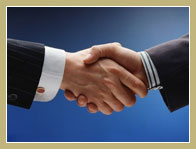 Architect / Civil Eng. / Mechanical Eng. / Electrical Eng. / With intrest and aptitude in business develpment.
A well-trained, motivated workforce is the cornerstone of delivering a service that meets with our customers' expectations. The manner in which we recruit, train, develop, retain and care for our employees reflects this belief.
The organization has long term developmental plans that call for reviving and reshaping the talents internally as well as attracting best of the talents from the outside.
To increase the pace of our growth, we welcome ambitious, hard working, experienced men and women with excellent visualization, design capabilities, technical competence and communication skills.
FOR INDUSTRIAL PROEJCTS :
• Architects
• Chemical Engineers
• Civil Engineers – Design / Projects
• Electrical Engineers – Design
• HVAC Engineers
• Piping Engineers
• Instrumentation Engineers
• Mechanical Engineers
• Project Managers for PMC
• Structural Engineers
• Auto CAD Draftsmen - Architecture - Structure – Civil – Mechanical - Electrical
TECHNOCRATS FOR (INFRASTRUCTURAL PROJECTS:)
• Roads & Highways
• Ports & Marine Structures
• Bridges
• Power Plants – Fossil Fuel / Solar / Hydro
E-mail your CV to: resume@smpsahd.com.